Discover
The Discover page is the third tab along in the navigation bar at the bottom of the app.
Scroll through this page to see interviews with artists, news and cool new Jots.
Click the 'Browse Jots' button at the top of the page to search for and browse through Jots.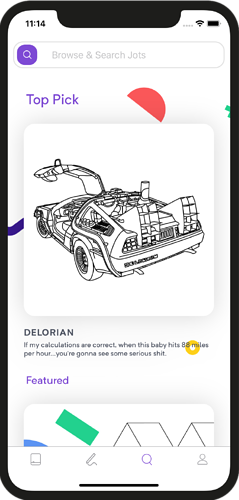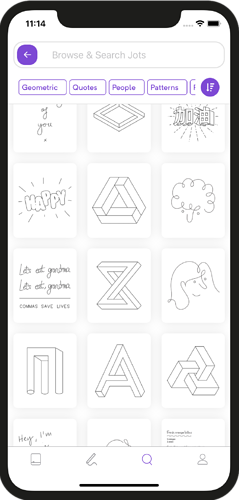 Jots that are made public in your Joto profile page will be available for other users to see and Jot from the discover page.