Hi!
I have moved house, and in the process remembered I left my Joto in a corner as I couldn't get it to connect.
Now that I have a little more time (and own the walls so can drill in them and find the perfect spot for it!), I decided to try again.
I plug it in, the LED blinks just as the video in the onboarding shows, I see it and connect to its WiFi … but that's as far as I can get.
I couldn't get it to find and connect to a WiFi network. (see screenshot)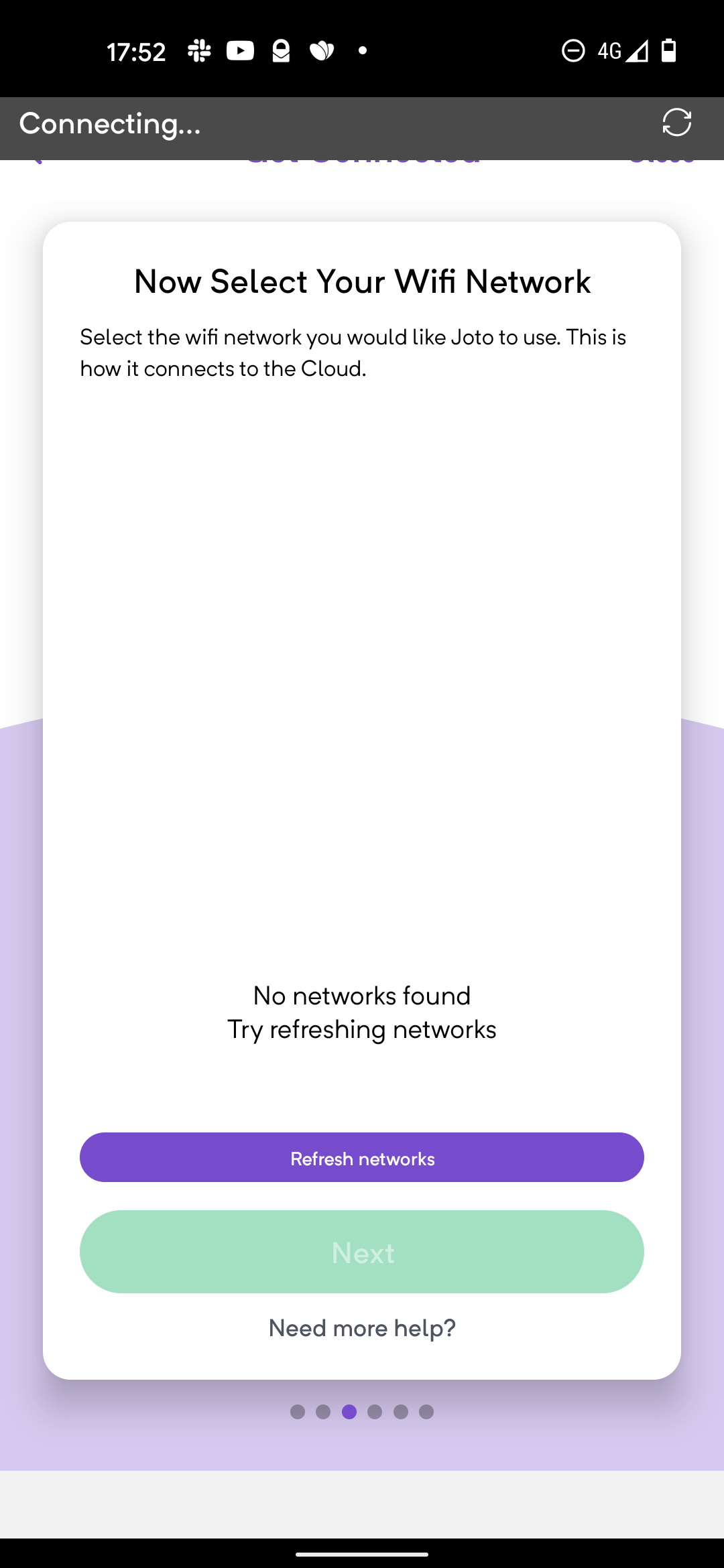 My setup at home is a Google WiFi Mesh (both 2.4 and 5Ghz bands), I have several 2.4Ghz only devices working (all my connected bulbs for example).
If anyone knows how to get out of that cul-de-sac, I'd love the help