We're pleased to announce the release of v1.9.5 for both Android and iOS.
1.9.5 brings some exciting new features and has allowed us to launch 365 Days Of Art.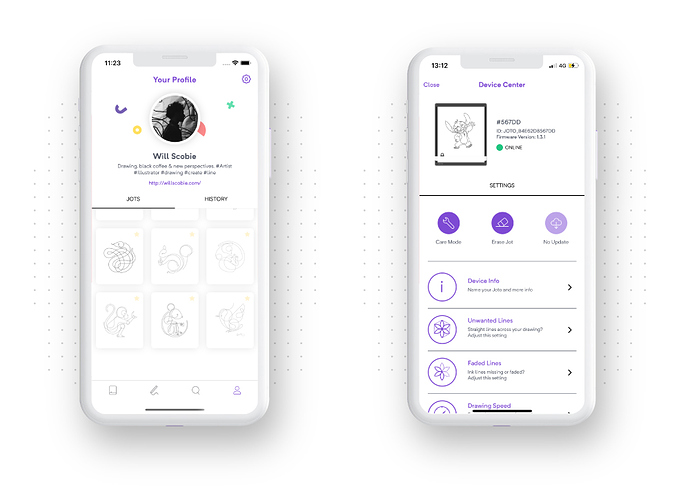 NEW FEATURES
Device Center - control your Joto from a central screen. The device drop down has now been replaced with the Device Center. You can now simply swipe between Jotos if you have more than one.
Send Jots - you can now send a Jot to a friend or family member by Whatsapp, iMessage or even email. Simply click on the Send button from your profile or underneath
New App Control - you'll now see information about your current Jot underneath Joto on the home screen. If you've subscribed to 365 Days Of Art, you'll also get information about the illustrator or artist.
Pro Content - to support the launch of 365 Days Of Art, we've now introduced Pro users and Pro content. In order to gain access to these unique Jots, you can become a 365 Subscriber and receive a unique invite code.